XiaoMi
Xiaomi Electric Air Pump Mijia
Sale price

RM 168.00

Regular price

RM 188.00
Share
Free Shipping on Orders Over RM500
Main Features
Brand: Xiaomi
Model: MJCQB01QJ
Colour: Black
Charging interface: Micro-usb
Air pressure range: 0.2~10.3bar / 3~150psi
Charging parameters: 5V == 2A
Battery capacity: 2000mAh (14.8Wh)
Charging time: less than 3 hours
Noise: noise less than 80dB from 1m
Working temperature: Charging: 0°C~45°C, Discharge: -10°C~45°C
Temperature: 0 ° C ~ 45 ° C
Air hose size: pull out length 180mm, including nozzle (no thread) adapter
Dimensions: 124x71x45.3mm / 4.88x2.8x1.78in (excluding air hose)
Executive standard: QXMQJ0002-2019
* Charge to preset pressure and stop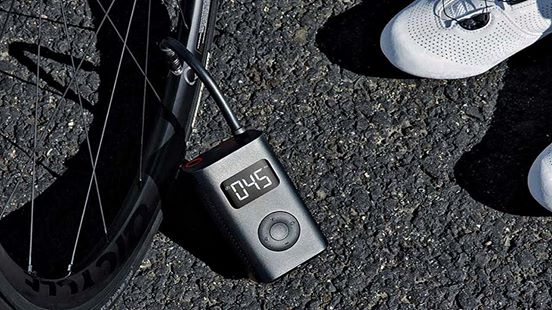 Inflate the ball without having to repeatedly press the check. Accurately inflate, get the right pressure at a time to help you enjoy

*Digital display detects tire pressure and tests tire pressure at any time to avoid an emergency

The temperature difference between the four seasons is very large, and it is necessary to regularly check and adjust the tire pressure. Too low or

Excessive tire pressure can cause safety hazards. For example, tire pressure caused by accidental tire jogging is insufficient, and

Urgent inflation can help you get out of trouble

* Powerful, compatible with various nozzles

High-precision alloy die-cast cylinders can be easily pressurized to 150 psi to meet the ventilation required for road bikes, and

Ordinary bicycle tires, football, car tires, motorcycle tires, etc.

* Small and easy to implement. Powerful and compatible with all kinds of nozzles

It can be charged by mobile power. A wonderful journey is well prepared, so cycling and driving become easy and ready to use. Inflatable treasure

No external power supply is required for operation. Small enough to carry around, easy to put in the trunk or

Backpack. Motorbike hiking is more free.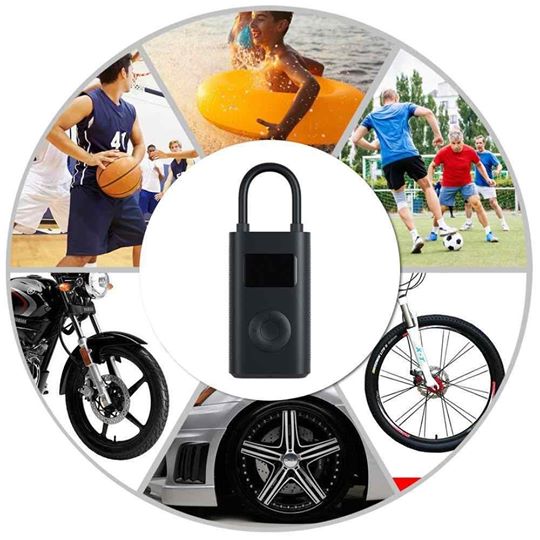 Pumping quantity

1. Full charge 41 footballs (1 ball for 1 minute)

2. Fully automatic charging of 8 bicycle tires (3 minutes charging 1 tire)

3. Fully charged 6 motorcycle tires (6 minutes to charge 1 tire)

4. Fully charge 5 car tires (6 minutes to charge 1 tire)