Aegis
A2 Zigbee Smart Switch
Sale price

RM 165.00

Regular price

RM 0.00
Share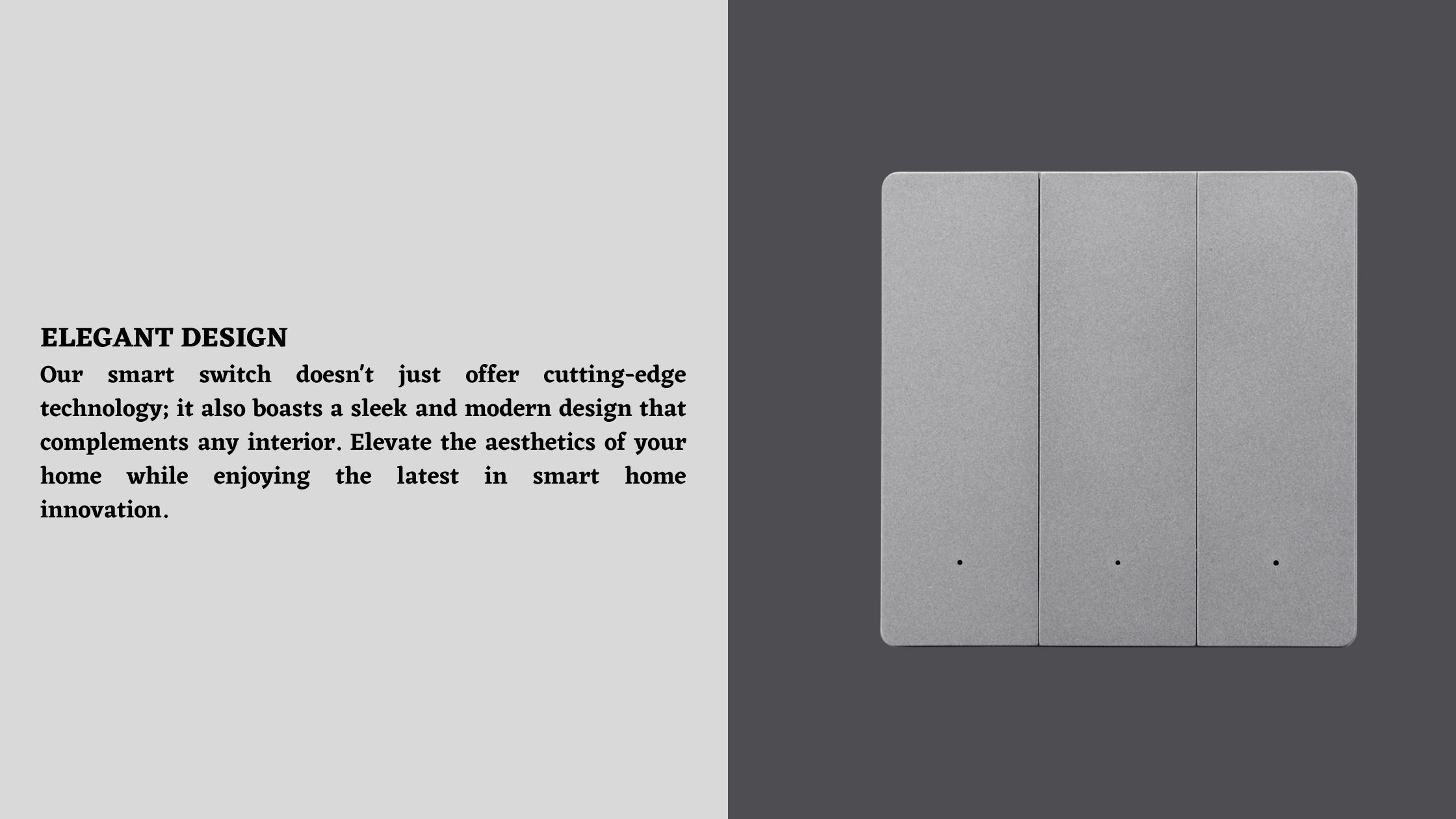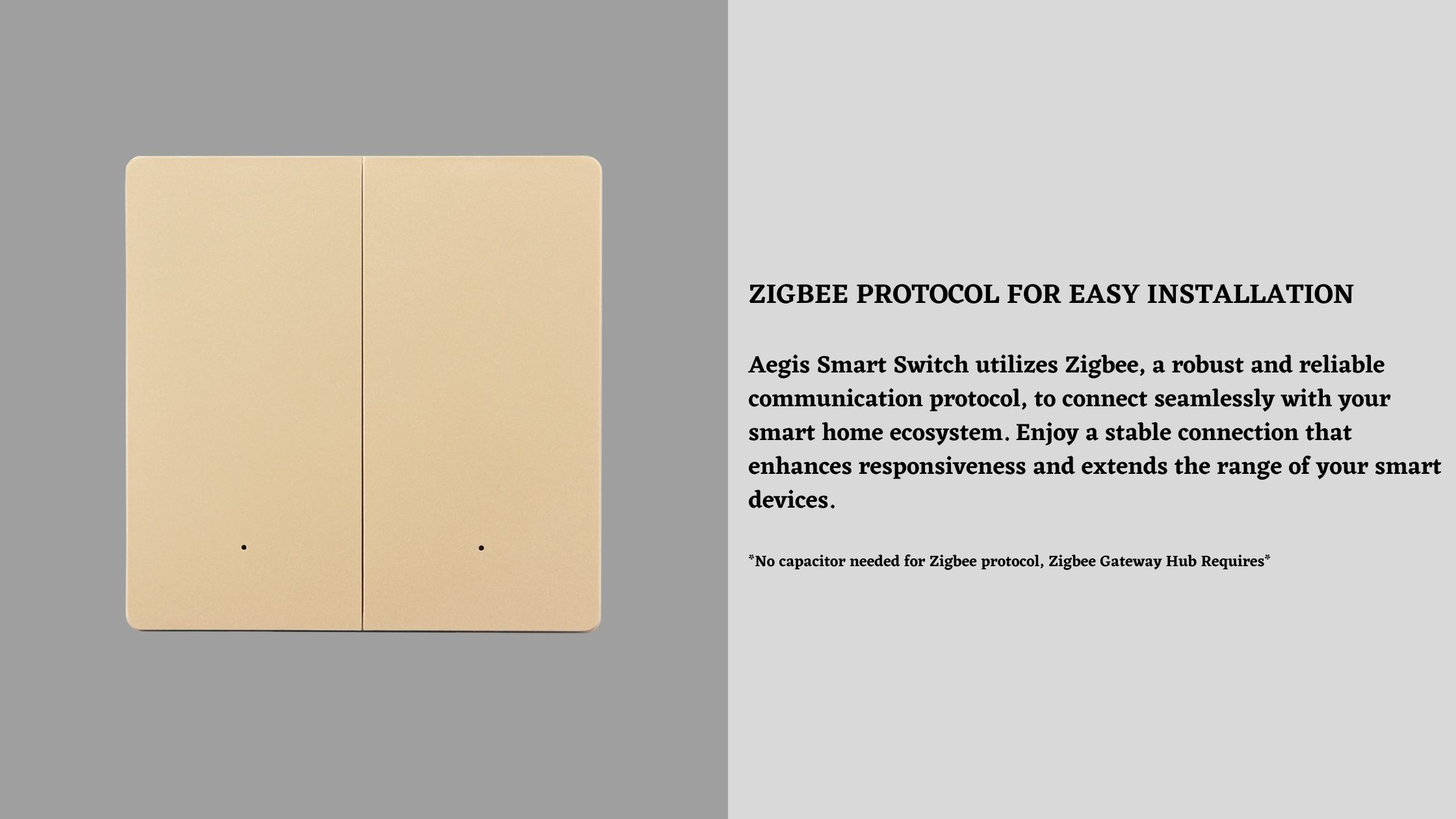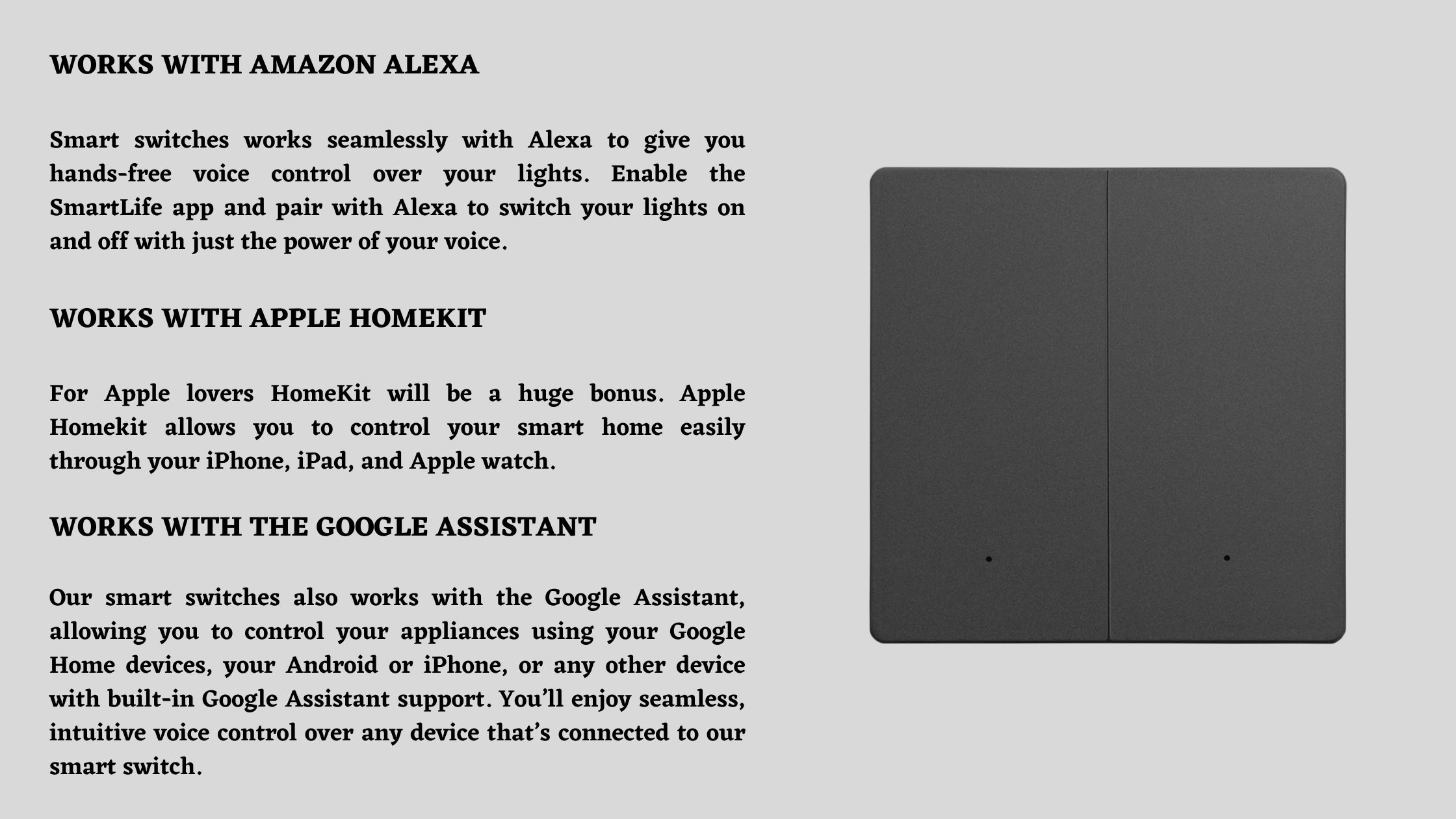 Introducing Aegis Smart Switch: Elevate Your Control Experience with Zigbee Connectivity
Welcome to the future of home automation with the all-new Aegis Smart Switch. Redefining convenience and control, our innovative smart switch is equipped with Zigbee connectivity, ensuring a seamless and secure connection for an unparalleled smart home experience.
Key Features:
Zigbee Connectivity: Aegis Smart Switch utilizes Zigbee, a robust and reliable communication protocol, to connect seamlessly with your smart home ecosystem. Enjoy a stable connection that enhances responsiveness and extends the range of your smart devices.
Intelligent Control: Take charge of your home with the touch of a button or voice command. Aegis Smart Switch allows you to control lights, appliances, and more, effortlessly integrating into your daily routine for a smarter, more efficient lifestyle.
Enhanced Security: With Zigbee's advanced security features, rest easy knowing your smart switch is protected against potential threats. Aegis prioritizes your privacy and the security of your connected devices.
Easy Installation: Aegis Smart Switch is designed for hassle-free installation. The user-friendly setup ensures that you can enjoy the benefits of smart control without the need for extensive technical expertise.
Sleek Design: Our smart switch doesn't just offer cutting-edge technology; it also boasts a sleek and modern design that complements any interior. Elevate the aesthetics of your home while enjoying the latest in smart home innovation.
Energy Efficiency: Aegis is committed to sustainability. Optimize your energy usage by scheduling and automating your devices, reducing your carbon footprint and lowering energy bills.
Compatibility: Aegis Smart Switch seamlessly integrates with popular smart home platforms, including [list compatible platforms, e.g., Amazon Alexa, Google Assistant, Apple HomeKit], providing you with a unified and cohesive smart home experience.
Upgrade to Aegis Smart Switch today and embark on a journey towards a smarter, more connected, and secure home. Experience the future of home automation with Aegis - Where Innovation Meets Convenience.
Product Descriptions

Wiring Method: Compatible with neutral/ without neutral 2 wiring method
Indicator Status: ON/OFF status
Restart Status: Power-OFF/ Power-ON/ Restart Memory
Main Materials: Fire Retardant PC V0+
Dimension: 86x86x39mm
Color: White/Black/Grey/Gold
Input: 100-250V~50/60Hz
Voltage: 1-3 Gang: 3-600W/Gang4 Gang: 3-500W/Gang
Rated: 10A
Wireless Standard: IEEE 802.15.4 ZigBee
Operating Temperature: -10°C-+60C
Operating Humidity: 5%-95%RH(non-condensing)
Compenent: Magnetic Latching Relay