What is
Tuya Smart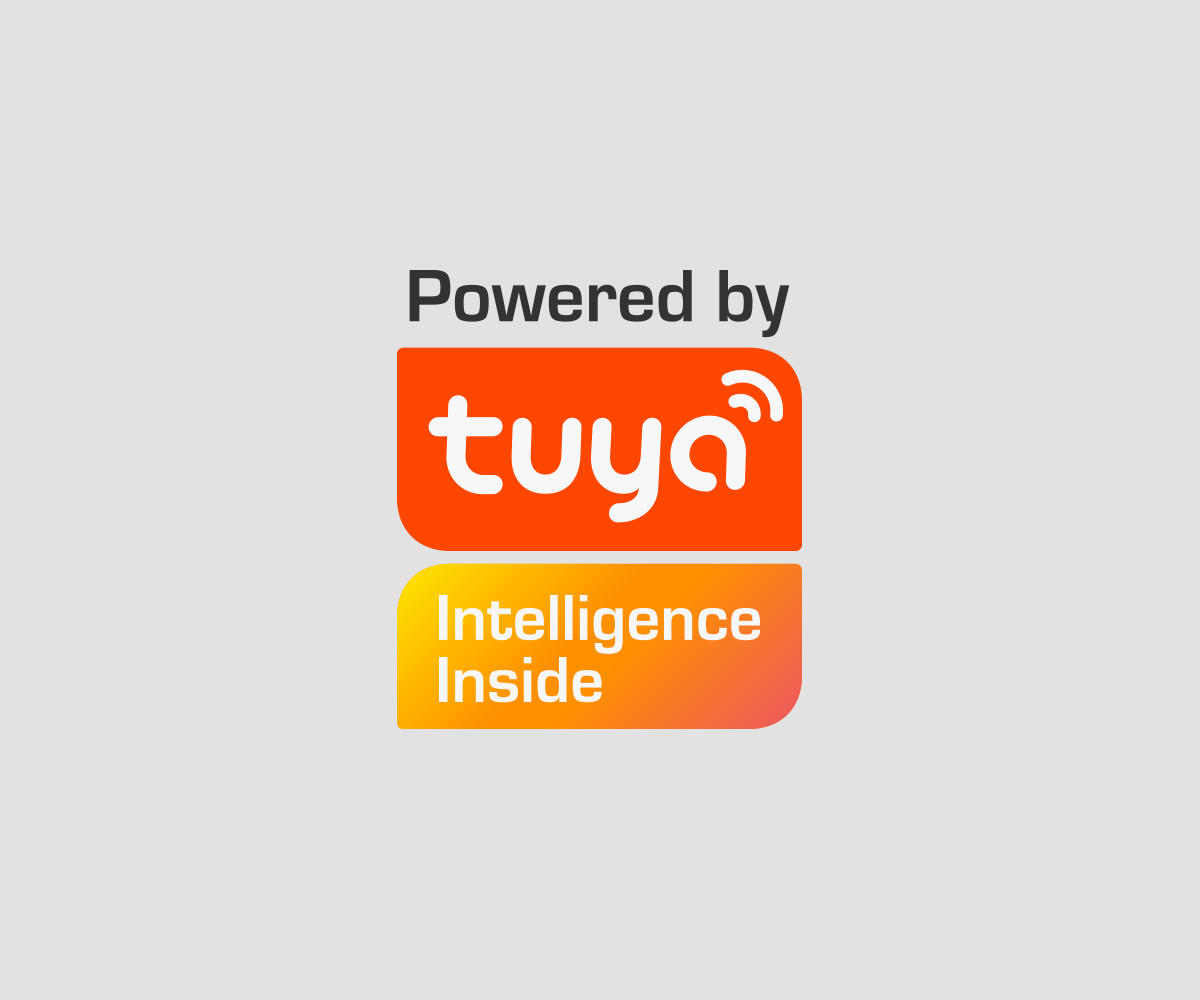 Tuya Smart is a leading Internet of Things (IoT) platform that provides a cloud-based solution to manufacturers and developers, enabling them to easily connect and control smart devices and appliances. Tuya's platform offers a range of services and tools to help businesses and individuals create and manage IoT products. Here are some key aspects of Tuya Smart:
IoT Ecosystem: Tuya Smart offers a comprehensive IoT ecosystem that covers a wide range of smart devices, including lighting, home appliances, security systems, and more. These devices can be controlled and monitored through the Tuya Smart app.
1. Cloud Connectivity: Tuya provides cloud services that enable devices to connect to the internet and communicate with each other. This cloud-based approach allows for remote control and monitoring of devices, as well as the ability to receive software updates and access data analytics.
2. App and Voice Control: Tuya Smart offers a mobile app that users can install on their smartphones or tablets to control their smart devices. Additionally, Tuya integrates with popular voice assistants like Amazon Alexa and Google Assistant, enabling voice control of compatible devices.
3. Developer Tools: Tuya provides a set of development tools, including software development kits (SDKs), that allow manufacturers and developers to easily integrate their devices with the Tuya platform. This simplifies the process of creating and launching smart products.
4. White-Label Solutions: Tuya offers white-label solutions that allow companies to brand the Tuya Smart app and services as their own, helping them bring their IoT products to market faster and with minimal development effort.
5. Data Analytics: Tuya's platform provides data analytics and insights for manufacturers and developers, helping them understand how their devices are being used and how to improve their products and services.
6. Security and Privacy: Tuya emphasizes security and privacy features to ensure that user data and smart devices remain protected from potential vulnerabilities and threats.
Tuya Smart has become a popular choice for companies looking to enter the IoT market quickly and efficiently, as it provides a robust and scalable platform for developing and managing smart devices. It has also contributed to the proliferation of smart home products and the growth of the IoT industry.
Tuya Smart is a platform that allows manufacturers to easily create and integrate smart devices into their products. The platform provides a suite of services including device management, data collection, and cloud storage. Smart Life is an app that allows users to control and manage smart devices that are connected to the Tuya Smart platform.
With Tuya Smart and Smart Life, users can control and automate their devices from a single app, such as lights, thermostats, cameras, and more. Smart Life also provides features such as scheduling, voice control, and remote access, which allows users to control their devices from anywhere.
The app is available on both iOS and Android and works with a wide range of smart devices, including those from brands that have integrated the Tuya Smart platform into their products.
Tuya Smart is one of the most popular and widely used smart home platform, and it is considered a cost-effective solution for manufacturers and consumers.
Summary: Tuya Smart is an IOT service platform, you can quickly intelligentize your products with their help. It's a Chinese Internet of Things technology company whose main founders are from Alibaba Group.
About Tuya Smart
Tuya Smart is a global intelligent platform, "AI + IoT" developer platform, and the world's leading voice AI interactive platform, connecting consumers, manufacturing brands, OEMs and retail chains to meet the intelligent needs. Tuya Smart providing customers with one-stop Artificial Intelligence Internet of Things solution, and covers hardware access, cloud services and APP software development, forming a closed loop of artificial intelligence + manufacturing services, providing to B technology and business model upgrade services for consumer IoT smart devices, In order to meet consumers' higher demands for hardware products.
As of the end of October 2018, Tuya Smart has served 93,000 customers worldwide, connecting more than 100 million smart products to the market, creating a completely neutral "AI + IoT" product empowerment model, accumulating more than 30,000 products, and tuya smart products have been sold to nearly 200 countries and regions. On the global IoT distributed architecture cloud platform, the number of daily processing devices has reached nearly 50 billion times, and the daily voice AI interaction has exceeded 20 million times, and the accumulated data volume has reached 15PB.
Tuya Smart Milestone
2014
June 2014 - Founded in Hangzhou China
2015
January 2015 - Received $15 million in Series A financing
April 2015 - The first WiFi module is available
October 2015 - Intelligent development platform online
2016
January 2016 - Debut at the US CES Consumer Electronics Show
September 2016 - The Tuya Smart 3.0 platform released
November 2016 - Received the 2016 China Intelligent Hardware Solution Award
2017
April 2017 - Become a global core strategic partner of Google home
July 2017 - Become the first platform that compatible with Alibaba's Tmall Genie X1, and the cloud platform interacted more than 300 million times a day.
October 2017 - Announced the B round of hundreds of millions of financing, the investors are CICC Silicon Valley Fund, Oriental Fuhai and other well-known investment institutions.
November 2017 - Tuya Smart Cloud has covered 200 countries and regions including Japan, Southeast Asia, the United States, and Europe. Smart products are sold to more than 100 countries and regions. The number of daily processing equipment requests exceeds 20 billion, and the daily AI interaction is 5 million times. The accumulated data volume reaches 1PB, and the annual customer total GMV exceeds 10 billion.
2018
January 2018 - With a huge booth of 180 square meters, it will be unveiled with Google, Amazon and Microsoft at the US Consumer Electronics Show CES.
March 2018 - China Home Appliances and Consumer Electronics Expo AWE, Frankfurt Lighting Architecture Exhibition
April 2018 - Participated in the Hong Kong Spring Lighting Fair, Spring Electronics Show, Global Sources Exhibition, and the "Future Intelligent Business Summit" first opened in Cixi
May 2018 - American International Lighting Exhibition LFI
July 2018 - Tuya Smart has completed nearly $200 million in Series C financing, and is invested by institutions such as the Australian Sovereign Wealth Fund Future Fund, NEA, China Gold Silicon Valley Fund, and Broadband Capital.
October 2018 - Hosted the 2nd Global Intelligent Business Summit


Five Major Products and Services of Tuya Smart
1.Tuya Iot Module
Network connectivity is the first step towards a smart device. The standardized modules powered by Tuya are globally applicable, greatly reducing the purchase cost and development cycle. Supports mainstream networking methods such as Wi-Fi, Bluetooth, and Zigbee.
It has been widely used in smart home appliances, industrial control, health care and other fields.
2. Tuya Cloud
Tuya Smart is committed to providing safe, stable and fast cloud services to customers around the world;
Tuya Cloud has a massive data of 100 million meters and concurrent processing capacity of 10 million users, with an uninterrupted service time of 99.9%.
Integrate Alibaba Cloud and Amazon Global Service Node to provide nearby access services to users in all regions of the world
Guarantee efficient and stable equipment use experience, help Global's intelligent manufacturing services worldwide.
3. Tuya Smart APP
App is the intelligent control center of intelligent systems
Tuya offers two programs: "Tuya Smart Public App" and "Brand OEM App"
The Tuya Public App is easy and ready to use.
The "Brand OEM App" solution requires no additional development resources, you can own your brand APP with 3 working days.
4. Data and Operations Center
Strong data statistics capabilities and consumer operating tools, seamlessly connect consumers to achieve intelligent sales and operations. Intelligence is more than just products.
5. Smart Product Value-Added Services
Use the eco-linking ability of Tuya Smart to help partners win the market.
According to the product sales area, target group and marketing strategy, choose the corresponding value-added services for your products, occupying the market opportunity.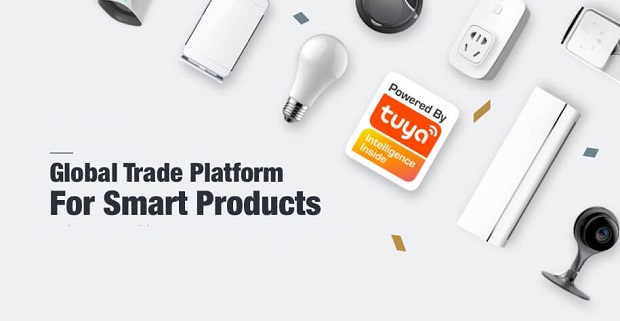 Smart Solutions & Products Series of Tuya Smart
Smart Plug
Plug, Power Strip, Wallsocket
Smart Switch
Wall Switch, Dimmer Switch, Curtain Switch, Fan Switch, Rail Switch
Smart Light
Down light, Bulb, Ceiling lamp
Light Strip
LED strip
Light Fixture
Tablelamp, Scene light
Air Conditioner
Package Air Conditioner, Portable Air Conditioner
Air Cooler/Fan
Robot Cleaner
Air Purifier
Humidifier, Aromatherapy Diffusers
Security Camera
Door Bell
Household Appliances
Air purifier, Sweeper, Heater, Mosquito lamp, Milking machine
Kitchen Applicances
Tea Machines, Water Dispensers
and etc.
Compatible Platforms
Tuya Smart products compare many 3rd platforms to enhance the ability
Works with Amazon Echo
Works with Google Assistant
Works with IFTTT
Works with Google Nest
Works with Tmall Genie
Works with Siri
Works with Baidu DuerOS
Works with Rokid
Works with JD DingDong
Works with Tencent Xiaowei
Source: Moya Tung